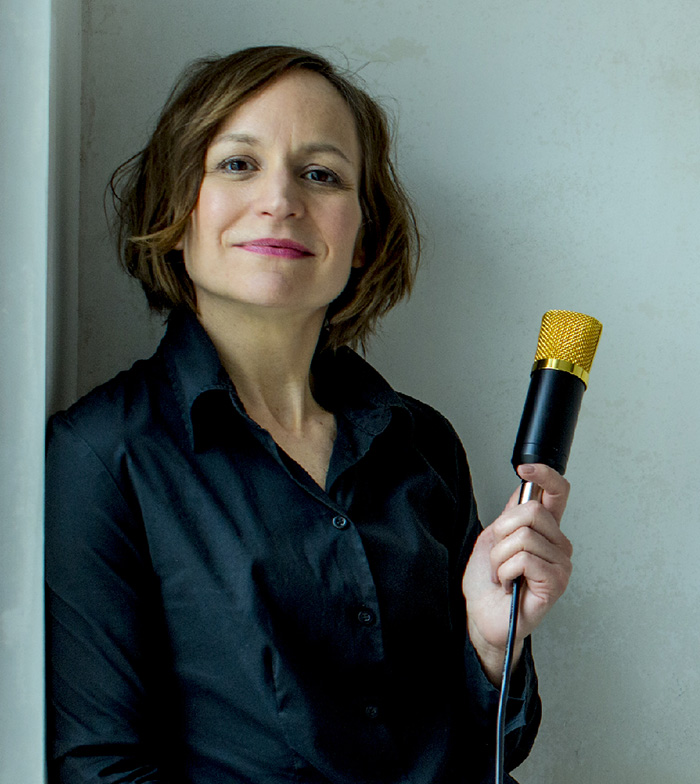 My voice is described as warm and friendly with a knowledgeable and lively delivery. The most flattering client reaction to date was:
"Both crisp and smooth, like a chocolate croissant."
Please contact me for more examples.
Right click on a sample to download / Download all the samples.
My Clients
Deutsche Bahn
Mercedes Benz
BMW
Volkswagen
Panasonic
Adidas
TUI
Siemens
Deutsche Post DHL
Lufthansa
KaDeWe
Douglas
Grohe
Weleda
Nivea
Schwarzkopf
Lenor
BAYER
STEADTLER
Flora
Accenture
PWC
Heidelberg Cement
European Union
State of Baden-Württemberg
City of Munich
City of Schaffhausen
Max Planck Institute for Gravitational Physics (Albert-Einstein-Institute)
Karlsruher Institute for Technology
Beuth University of Applied Sciences
Greenpeace
Brot für die Welt
terre des hommes
Right Livelihood Awards / Alternative Nobel Prizes
Museum Barberini
Buchenwald Memorial Site
Hamburger Kunsthalle
Bucerius Art Forum
Discovery Dock Hamburg
Berlin Wall Memorial Site
Jewish Museum Berlin
And many more…
Professional Experience
In the more than 15 years I've worked as a bilingual (native English / German) voice artist in Berlin I've voiced just about everything, from advertisements for shapewear (I was young and needed the money!) to speaking the official presentation for Qatar's winning World Cup Soccer bid. In the normal day-to-day, I've done (and do) professional voice recordings of advertisements, corporate videos, product films or explanatory videos, work as a brand voice or VoG and lend my voice to AI devices, do in-house announcements, telephone waiting lines, audio guides, podcasts, educational tools, employee training, museum tours, documentary films, voice overs or TV and film synchronisation. I've recorded a navigational system for Garmin in Afrikaans and spoken various roles in the video game "Two Worlds II" (where my theatre acting training came in handy).
I have also done presenting and live readings, e.g. at the Akademie der Künste, Berlin.
On television, my voice has featured (in German) on WDR, Arte and Sat 1. I also work as a regular English speaker for international news broadcaster Deutsche Welle TV, where I voice a variety of features and programs, including doing the continuity (vocal presenting) of the weekly science show "Tomorrow Today".
As director for audio recordings I've worked for DW TV & Museum Barberini.
As language coach (Afrikaans) I assisted in the German dubbed version of the television series and films "The Purge", "Covert Affairs" and "Mandela".
Highlights
Right Livelihood Awards / Alternative Nobel Prizes

I was very honoured to be asked to do recordings for the awards ceremony again, after having done so already in 2018. I recorded short films that introduced the winners and called them onto the stage, e.g. Greta Thunberg at 35 minutes 38 seconds.
Link to film in Awards Ceremony
Watch the short film

Video/Art project for Ravensbrück

The artist Arnold Dreyblatt asked me to work on a video project he's doing for Ravensbrück Concentration camp. I'm on screen, reciting/reading (German original) Nazi propaganda texts that were directed at women. It's been a harrowing yet fascinating project. The exhibition runs till 10 September 2021, after which the installation will become part of the permanent exhibition. Recording: Zeitzeugen Studio (in German).
More about the exhibition

This is the second time I'm working on one of Arnold's projects. In 2019, I took part in a live reading / performance "Anni und Joseph Albers am Black Mountain College" as part of a symposium at the Akademie der Künste, Berlin. 

Sabine Plattner's Birthday Party

I was delighted to act as the presenter at this charming event at the Villa Tauber, Potsdam. What was really fun was that I got to switch between not only English and German, but also Afrikaans, as some guests had flown in for the party especially from South Africa. I was also overjoyed to work with Elke Schmidt again, who co-ordinated the event. Ms. Plattner, who has dedicated herself to NGO work, is a truly impressive woman, who I was honoured to get to know a bit better. Ulrich Tukur & die Rhythmus Boys played a hugely entertaining concert, and then the DJ opened the dancefloor with Queen's "Don't stop me now!". The birthday girl skipped around the dancefloor barefoot. Altogether, a fabulous party.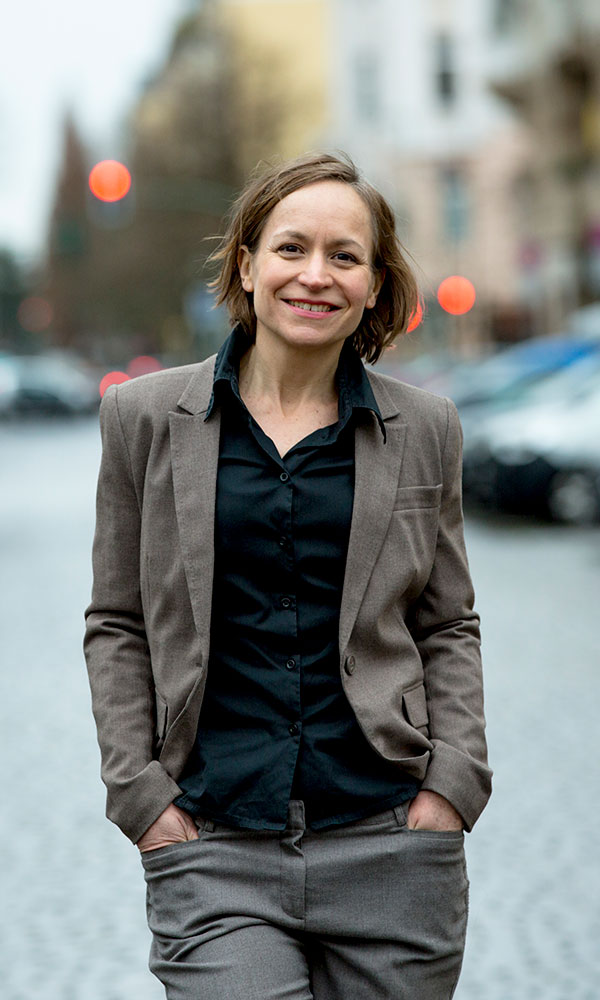 About me
I was born in South Africa where I grew up speaking English, German and Afrikaans fluently. After completing school, I studied acting at the University of Cape Town, and parallel to that also did a BA majoring in English Literature (completing both with Cum Laude). My professional debut was with the renowned Handspring Puppet Company. I performed with them at international theatre festivals before moving to Berlin in 2001, where I've lived and worked ever since.
Although I've been doing more and more studio work, I have also continued to work in the theatre. And whenever time allows, I embrace my other passion, writing (I was awarded a research grant from the city of Berlin for my first novel, still a work-in-progress.
What I love most about working as a professional voice artist in German and English is the serendipitous knowledge I accumulate. I'd be a game-show hit if only I could remember everything! I also thrive on the challenge of finding just the right tone and delivery for every project, line or even word. I aspire to make every text – even the less well-written ones – work. The good ones, though – I take the good texts for a tango, or pull their legs, or look them straight in the eye. I give them wings. Or weight. Whichever they require.